Join Our Team: AmeriCorps Farm to School Specialists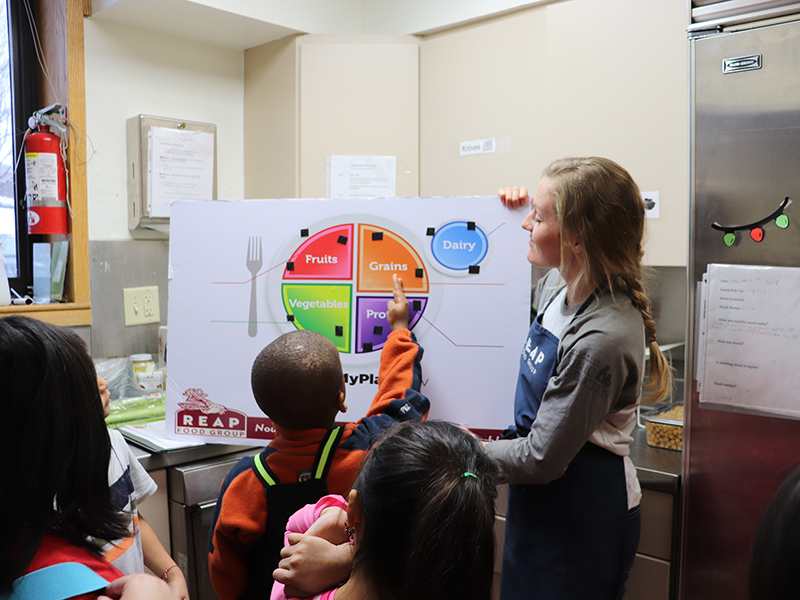 Do you have a passion for good food, nutrition, and working with youth?
REAP Food Group is seeking candidates to fill four (4) half-time Americorps Farm to School (F2S) Specialist positions. This is a one-year appointment with a 900-hour commitment (average 20 hours/wk).  
The AmeriCorps Farm to School program serves communities across the state of Wisconsin. In Madison, REAP Food Group is the host site for Americorps members working with the Madison Metropolitan School District (MMSD) on Farm to School program implementation. F2S Specialists will work with elementary, middle-, and high-school students to build knowledge and skills around local food systems and healthy eating behaviors. In addition, F2S Specialists will engage with teachers, farmers, food service personnel, parents, and a wide range of community partners to build support and awareness of local food and Farm to School efforts in the community.
Position Duties
Create and deliver F2S, healthy food, school garden, and nutrition lessons to elementary students in Madison schools

Help promote local foods and farms through organizing farmer visits, lunchroom activities, field trips to farms, and communications to school staff and families

Support REAP F2S staff with education MMSD Food and Nutrition Services staff about local foods and how the school district can plan to purchase more locally produced foods

Assist with coordination of the F2S Snack Program in Madison schools including assisting with preparation and processing of fruits and vegetables for snacks

Pilot F2S lessons in MMSD middle and high schools, and assist with cooking classes in middle and high schools.

Recruit and mobilize volunteers to participate in Farm to School activities, including developing a F2S Task Force within a school or neighborhood.

Develop strategies and build community to make the REAP F2S program sustainable; collect and track program performance; attend professional development opportunities
Member Benefits
$7,400 Living Allowance

$3,047 Education Award (upon successful completion)

Student loan deferment

Ongoing professional development opportunities
Application deadline July 1, 2019
Positions begin August 15, 2019
For full job description, please visit reapfoodgroup.org
For questions, please contact Haley Traun, REAP F2S Education Coordinator at haleyt-americorps@reapfoodgroup.org
Click this link to apply online