Join Our Team: Farm Fresh Atlas Internship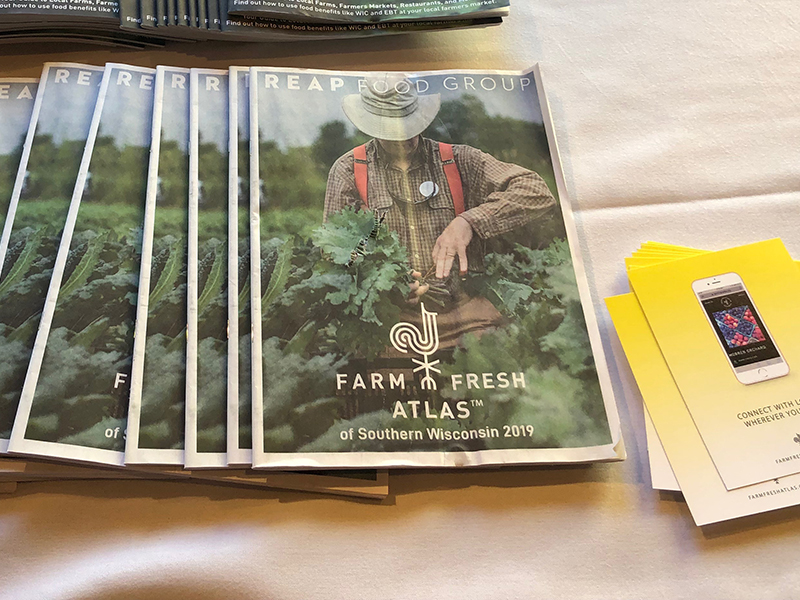 Location:  Madison, WI
Deadline for Application: September 11, 2019
Join a team that is passionate about building the local food system in Southern Wisconsin. REAP Food Group, a non-profit organization based in Madison, WI, believes that good food, grown well, and available to all strengthens our regional economy, improves the health outcomes of our residents and cultivates rich connections between rural and urban communities.
Join our team as a Farm Fresh Atlas Intern for the Fall 2019 semester. You will work closely with REAP's Farm Fresh Atlas Coordinator to network and foster relationships with current and prospective Farm Fresh Atlas members, assist in planning for Farm Fresh Atlas events, and distribute the 2019 Farm Fresh Atlas locally and regionally. The ideal candidate will have strong enthusiasm for networking and relationship building as well as an appreciation for local food and sustainability issues.
This internship requires 8-10  hours per week, but hours can be split between the REAP office and remote work. The internship will run from September through December 2019. 
Responsibilities
Distribute remaining 2019 Farm Fresh Atlases at farmers markets, cafes and grocery stores

Communicate with current and prospective Atlas members to drive renewals for 2020

Assist with data entry
Qualifications
Proficient in writing and grammar

Personable and willing to network

Interest in local food and sustainability issues

Comfort working with spreadsheets and basic data management
Compensation
Internships are unpaid; however, students may earn academic credit for their work.
To Apply
Please send a cover letter and résumé to jobs@reapfoodgroup.org. Please include "Farm Fresh Atlas Internship" in the subject line. Deadline for application is September 11, 2018.