Join Our Team: Produce Processors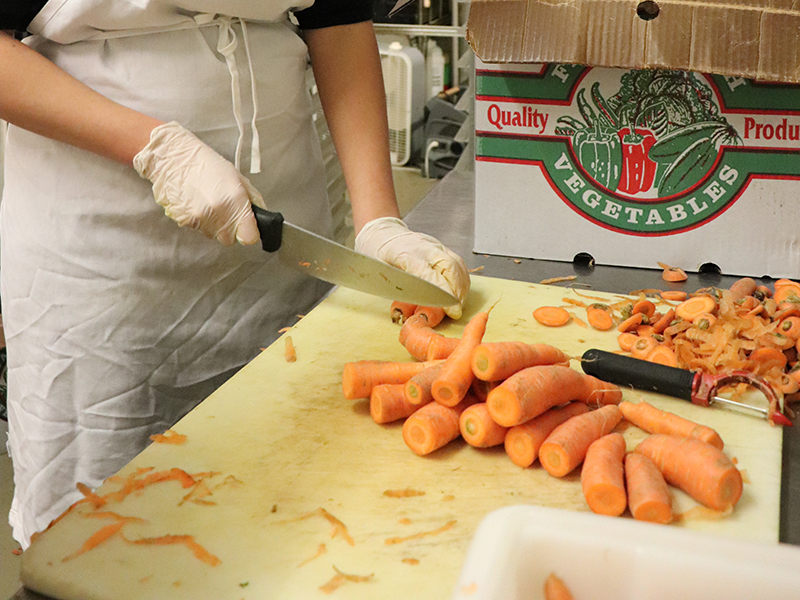 Are you looking for opportunities to gain hands-on experience in local food? 
REAP Food Group seeks to fill six part-time produce processing positions at Madison College starting in early July and continuing until late November. This is a great opportunity to work on-campus with a reputable non-profit in mission-driven work. The majority of the work will be washing, chopping and bagging local produce for schools, hospitals and the public. This role would provide professional opportunities in culinary skills, food-safety protocols, local-food systems and non-profit work.
Location: Madison College Truax Campus, 1701 Wright Street, Madison, WI
Compensation: $12/hour
Duties include:
-Following protocol and maintaining records for all incoming and outgoing product
-Tracking and updating inventory data in Google Sheets
-Maintaining a sanitary work environment for food processing
-Sanitizing, chopping, bagging and labeling raw produce
-Pre and post clean-up and sanitation of kitchenware and equipment
-Maintaining a kind, friendly and professional attitude
Please submit resume, credentials, and/or letter of interest to Farm to Business Director Brianna Fiene at briannaf@reapgroup.org by June 15. Hiring and training will begin the following week. For more information on REAP Food Group, visit reapfoodgroup.org.