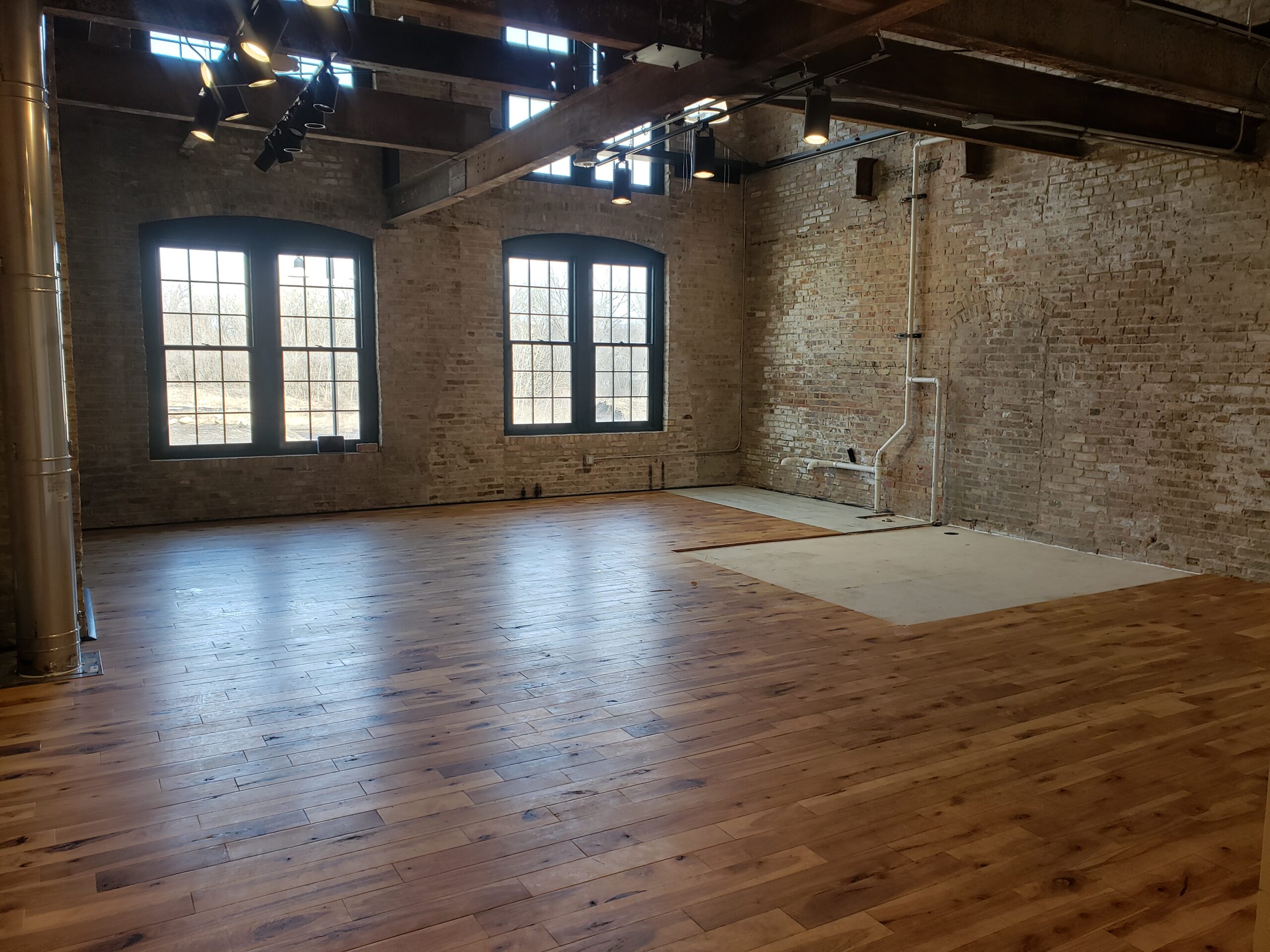 REAP Food Group is thrilled to announce that this month we are packing our boxes and moving to the historic Garver Feed Mill! Learn more below, courtesy of Garver Feed Mill:
The award winning Garver Feed Mill, located next to Olbrich Botanical Gardens, is pleased to welcome their new tenant, REAP Food Group.
REAP Food Group, a non-profit organization based in Madison, WI, believes in transforming communities, economies, and lives through the power of good food. Their work centers around creating an equitable, local, and sustainable food system in Dane County and Southern Wisconsin through Farm to School, Farm to Business, and Community Partnership programming.
"When Garver Feed Mill contacted me last summer about potentially moving to the space, little did I know this has been several years in the making," explained REAP Executive Director, Phil Kauth. "As Garver continues to find innovative ways to support the local food system, we are incredibly excited to bring our work assisting in creating a more equitable food system straight to them."
While REAP will be the first nonprofit to grace Garver's brick walls, it will join an impressive roster of fourteen other entities specializing in food production and food systems, health/wellness and hospitality including Kosa KOSA Ayurvedic Spa & Retreat, Garver Events, Ledger Coffee Roasters, Twig & Olive Photography, Glitter Workshop, Nessalla Kombucha, Sitka Salmon Shares, Ian's Pizza, Calliope Ice Cream, Perennial Yoga, Clouds North Films and Roll Play Madison. Throughout the year, Garver also hosts several food-oriented events include the Late Winter Dane County Farmers Market, Farm to Flavor and Femmestival, a festival that celebrates and uplifts womxn, femmes and nonbinary entrepreneurs, artists, and food producers.
The Feed Mill, once a massive beet producing factory was converted to a feed mill in 1931 and achieved landmark status in 1994 as an important surviving link to the agricultural industry in the Madison vicinity.
"In a poetic sense, the buildings historical connection to the region's agriculture economy has come first circle with the businesses inside Garver and the organizations like REAP and Dane County Farmers Market doing the incredible and import work to create a healthier, more sustainable food system" says Bryant Moroder, a member of the Garver Redevelopment Team.
"The timing of the move is perfect for REAP," continued Kauth. "Not only is the space inviting, but the possibilities for REAP to collaborate to host and participate in community events at Garver will help us fulfill our mission to transform lives through the power of healthy, local food."