Healthy Meals, Healthy Kids Update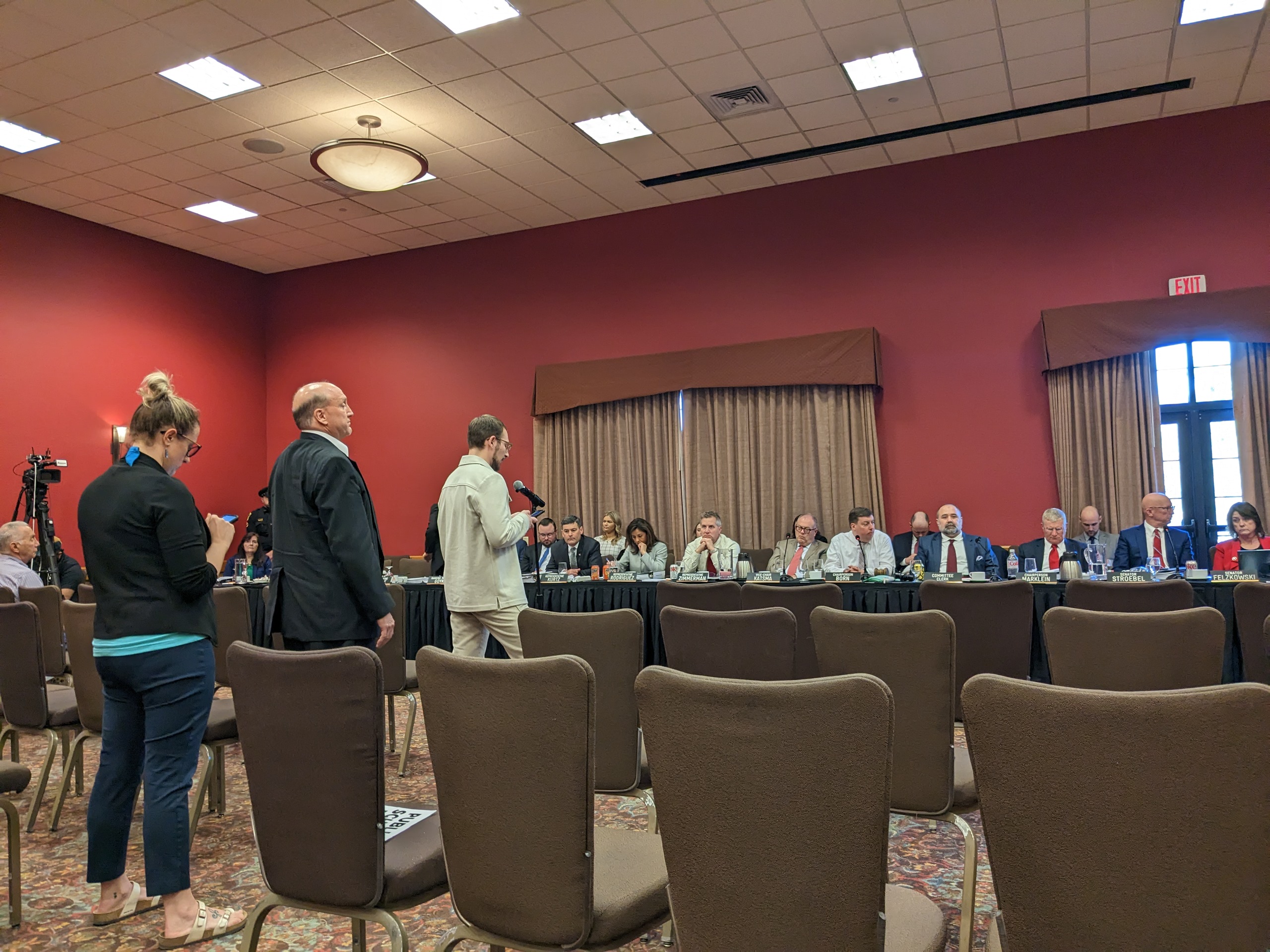 Update 6.13.2023: On Monday, June 12, members of Healthy School Meals for All held a rally inside the State Capitol in support of free school meals for all and other provision rejected in the recent state budget vote. Read about the rally and hear speeches on Channel 3000, CBS, WORT, and SoundCloud.
It's not over, it's just the beginning.
During the current 2023-2024 state legislative session, many organizations, including REAP Food Group, have been advocating to include the Governor's Healthy Meals, Healthy Kids plan in the final Joint Committee on Finance budget. The Healthy Meals, Healthy Kids plan includes three components:
1) Appropriating state dollars to provide free school breakfast and lunch meals to all Wisconsin K-12 students (also known as Healthy School Meals for All),
2) Fully funding state school breakfast reimbursement at 15-cents per meal served, as called for in state law, and
3) Reimbursing school districts an additional 10-cents per meal for those including locally sourced foods.
We are disappointed that the Joint Committee on Finance removed both Healthy School Meals for All and the 10-cent local food reimbursement incentive from the budget. The $2.75 million allocated in the Governor's budget for schools to serve local foods, out of an historic one time state budget surplus of approximately $7 billion, would have grown markets for Wisconsin farmers, stimulated the local economy, and provided all children access to fresh local foods through school.
Even though breakfast reimbursement is still in the budget, a majority of the Joint Committee on Finance members must vote to approve including it in the committee's budget bill. This vote will occur at a committee meeting in the next few weeks, when they vote to approve the Department of Public Instruction's budget.
REAP and the Healthy School Meals For All Coalition will continue to advocate for Healthy School Meals for All and the 10-cent per meal local food reimbursement incentive, as these are vital investments in our communities that create Wisconsin jobs in food and agriculture, save families time and money, and ensure all children get the nutrition they need to learn and succeed in school.
Meanwhile, REAP Food Group commits to using the platform we've built over 25 years in the community to push even past budget approval. We will:
Connect schools with local farmers and growers
Listen to voices from around the state to understand needs and solutions
Educate our audience on the urgency of free school meals for the health of our children and local economy
Despite being removed from the budget, there is still time to voice our support for Healthy Meals, Healthy Kids plan! You can join the fight by contacting to your representatives today to discuss Healthy School Meals for All Wisconsin and the Local Food Reimbursement Incentive!
For 25 years we have advocated for a more equitable food system, and REAP is grateful for your support.
Donate today to continue supporting our efforts.